BASIC INFO
Buy Automatic Dog Feeder With Timer And Pet Products From China factory, Automatic Dog Feeder With Timer small wholesale,  MOQ: 1pcs. Free Shipping
Product Description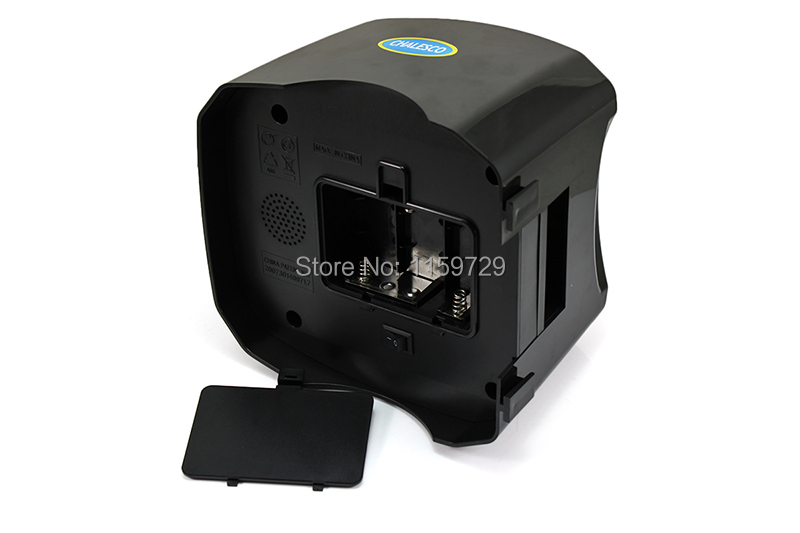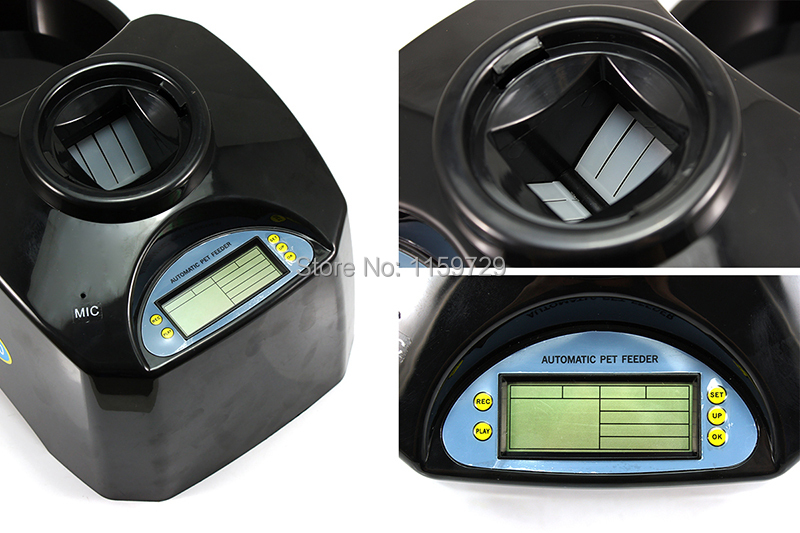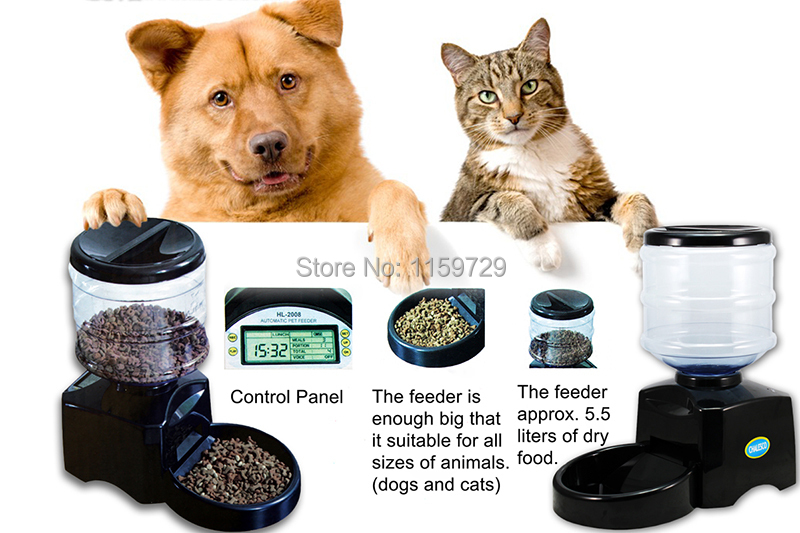 Description:
Material: ABS
Dimensions: Metric: 38.8×21.8×38.6cm (15.25″x8.6″x15.2″), assembled.
Capacity: Hopper alone will hold 5 litres of typical variety of dry foods
Wheel dispensing capacity: 1/4 cup per motion, or 1 cup per complete revolution
Overall weight: 1.7kgs or 3.4lbs (assembled w/o batteries)
Power: Requires 3 D-size batteries (not included) Alkaline batteries are recommended. Estimated life of one set of batteries is 6 months. DC power converter is not available.
Types of food: Dry dog food or cat food only. Do not use canned food. Do not use moist dog or cat food. Do not use treats.
Country of origin: All parts are made and assembled in China.
Packing: Gift Box
Certificate: CE and RoHS
Features:
 1. Simply, programmable electronic portion control
 2. Dispenses portions from 1/4 – 3 cups at 3 selected meal times per day
 3. Hopper holds 5 litres volume of dry food
 4. Handles full range of dry food sizes, shapes & type
 5. Calculates the total number of meals already served
 6. Easy to program Autormatic pet feeder
 7. Voice recording at the programmed meal times (up to 10 secs for 3 times)
Tips:
 Install the batteries, remove them and make sure to match the positive <+> and negative <-> poles.
 Pls read the user guide carefully before use.
Cleaning:
 Do unplug the unit before cleaning.
Package include:
 1x Pet feeder with retail packaging
 1x User guide
We understand Pet comfort and safety is extremely important to the end consumer so washable dog beds,
Automatic Dog Feeder With Timer
  and many pet products have been constructed and designed with this in mind.