BASIC INFO
Pet Drinking Fountain Feature:
Continuously flowing water attracts pets, encourages pets to drink more and keeps your pets hydrated.
UV Light Purification eliminates bacteria and microorganisms.
Premium Charcoal Filter captures debris and keeps water fresh.
Holds 58 fluid ounces of water.
LED Light,Convenient pet night drinking
UV containing sterilization, let pet drinking more.
Double Activated Carbon filter,make water more pure.
Silent operation,is best for pet which is sensitive to noise.
Furnish stream of naturally cool and oxygenated water.
Pet Drinking Fountain Specification:
Ultra violet water filtration
Water illuminated by LED light
Low water shut-off
Easy to clean
Replaceable charcoal filter
Plug cord: EU. America
Product Dimensions: 19.5x23x11cm; 2.6 pounds
Pet Drinking Fountain Package:
1 Pet Drinking Water Fountain
1 Plug
1 Manual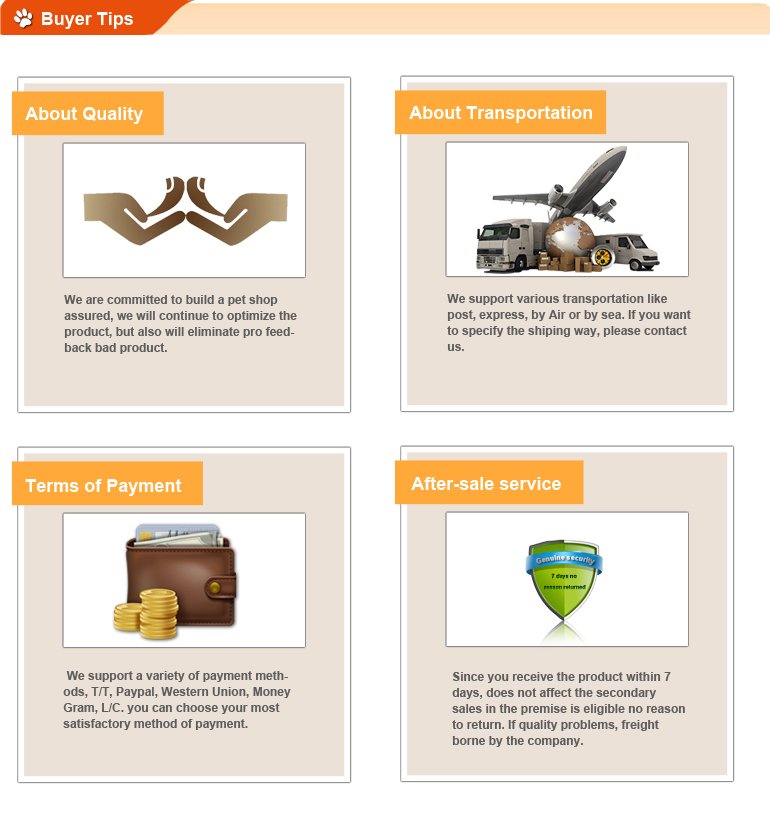 We understand Pet comfort and safety is extremely important to the end consumer so washable pet beds, Pet Drinking Fountain  and many pet products have been constructed and designed with this in mind.